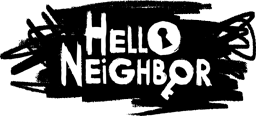 GAME INFORMATION
Release Date: December 8th, 2017
Developer: Dynamic Pixels
Publisher: tinyBuild, Gearbox Publishing
Genre: Stealth Horror
Rating:
ABOUT Hello Neighbor
In Hello Neighbor, you move into a brand-new suburb, where you discover your neighbor is hiding something in his basement. The only logical thing to do is to break into his house and figure out what he's hiding. Your main goal is to get into the Neighbor's basement and uncover his secrets, but be careful – the Neighbor is watching. Controlled by an advanced AI, the Neighbor assesses the player's habits and invents unique ways to counter them.
The more you play, the more complex the Neighbor's tactics become.