First, on behalf of everyone at Counterplay Games, I want to extend a thank you to all the fans of Godfall who have supported us since our release back in November of 2020.
When we got to work bringing Godfall to life, we had no idea how rewarding the journey would be. Navigating development and planning through a global pandemic, being the first PlayStation 5 game revealed, the first PS5 game to pass certification, and taking part in the PS5 launch was only the beginning. Since then, we released three major content drops, an expansion, countless updates, and ultimately launched on six platforms. We are eternally grateful for the opportunity we had to serve you with Godfall.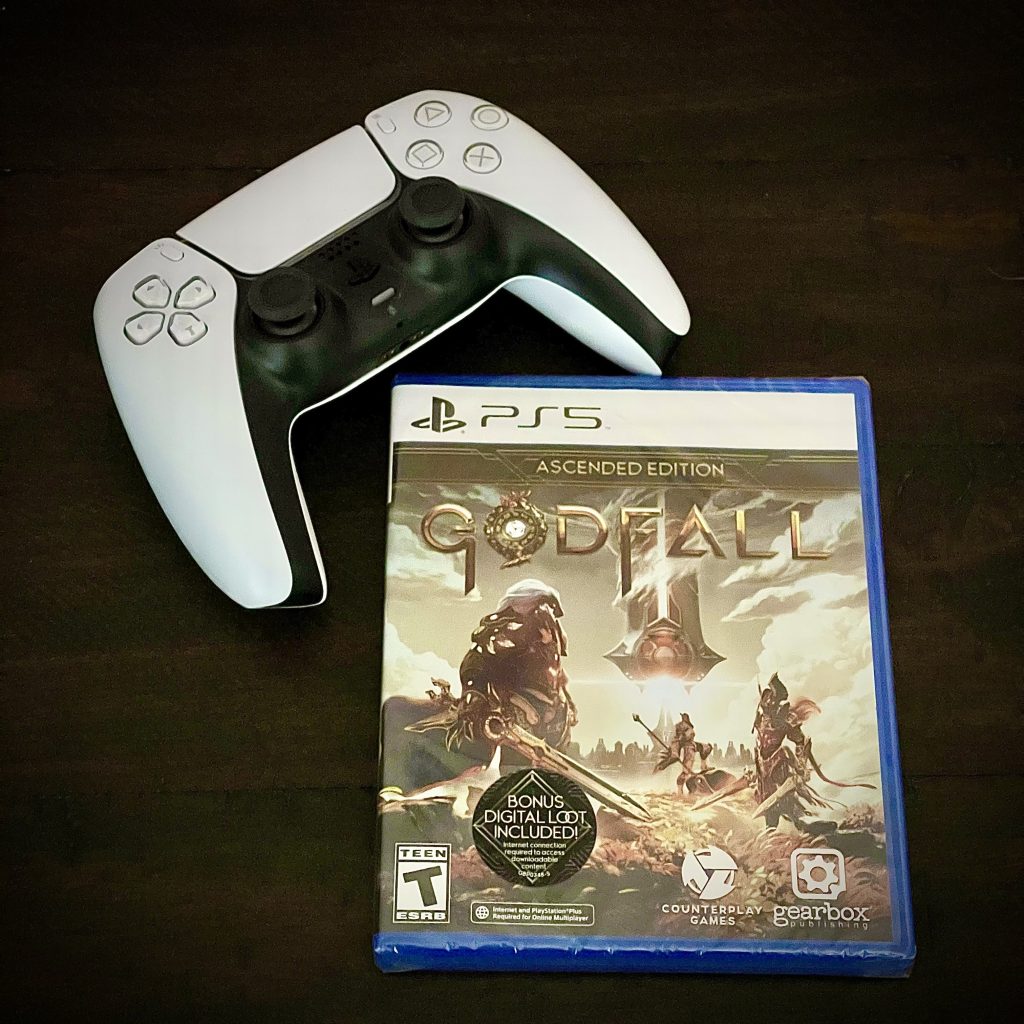 To put it briefly, we are humbled and our gratitude is endless. As a small symbol of this gratitude, we have built a number of new skins for all players to enjoy in Godfall. For those on PlayStation, Steam, and Epic Games Store, you can redeem the below SHiFT key either in-game through the main menu, or via the online SHiFT website. For users on Xbox, you can download the skins as a free content pack from the Microsoft store.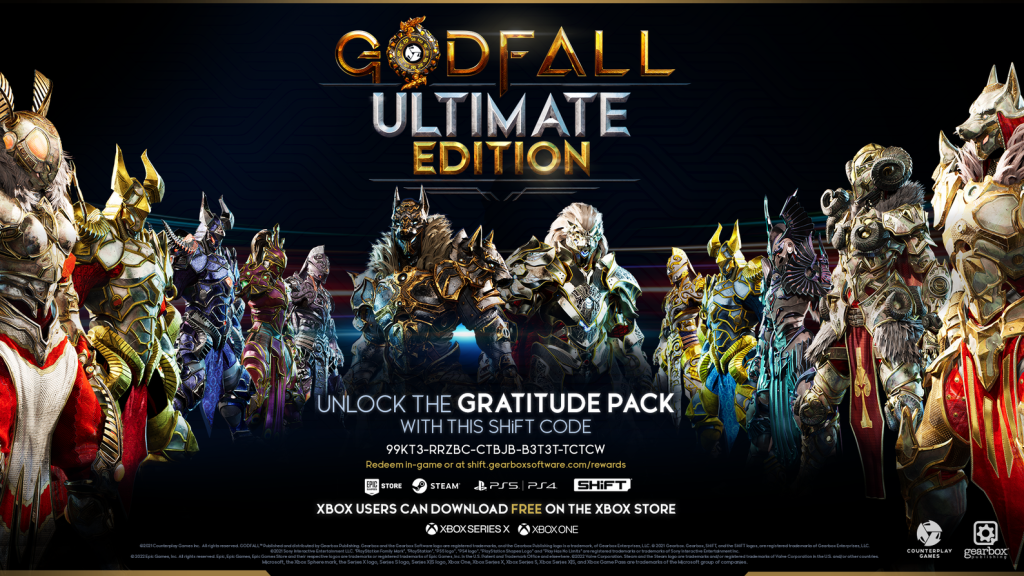 Shift Key: 99KT3-RRZBC-CTBJB-B3T3T-TCTCW
The Gratitude Pack unlocks 12 free skins with new visual effects:
Bulwark's KOSMERA'S MIGHT 

Bulwark's ROYAL FORTITUDE 

Bulwark's SPOILS OF WAR 

Hinterclaw's MACROS 

Hinterclaw's PRISTINE PREDATOR 

Illumina's RENZAI'S BOUNTY 

Mesa's HERALD OF UNIFICATION 

Phoenix's ASHENGOD 

Silvermane's ARCHON ROYALTY 

Typhon's HAND OF THE DRAGON 

Typhon's HARBINGER OF DESTRUCTION 

Vertigo's DIVINE SCHOLAR 
While we are no longer actively working on additional content, the servers will continue to be maintained for the foreseeable future. We will monitor feedback on the Godfall subreddit, social media, and any high level reports submitted to our Customer Support page as players continue to enjoy Godfall into the future. We would once again like to extend a huge THANK YOU to our wonderful community for all the amazing support and feedback – we truly appreciate everyone who has been on this journey through Aperion with us!