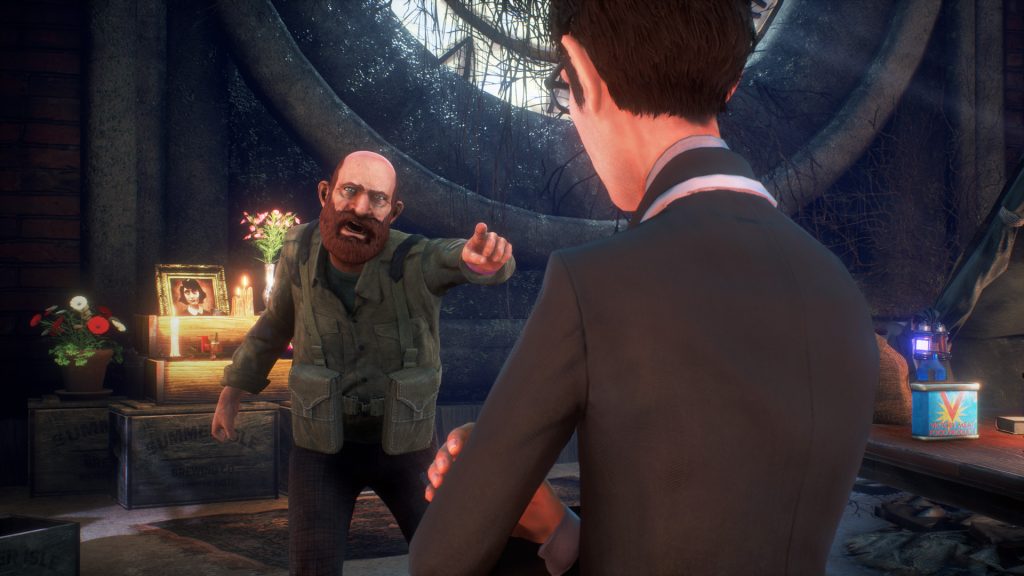 Press outlets got their first look at the updated We Happy Few at this year's Game Critics Awards, where participating game critics played the first hour and a half of protagonist Arthur's storyline, one of the three new storylines included in the 1.0 release version of the game.
The demo showed off We Happy Few's new narrative, which at launch, is planned to have over twenty hours of narrative-driven gameplay added to it. Check out their impressions below!
We Happy Few's story of psychedelic '60s Britain is a trip
E3 2018: We Happy Few wants to make the leap
We Happy Few finally looks and feels like a great British Bioshock
In addition, Compulsion Games released a brand new game teaser, featuring Arthur and new character Ollie.
We Happy Few is the tale of a plucky bunch of moderately terrible people trying to escape from a lifetime of cheerful denial in the city of Wellington Wells. Set in a drug-fuelled, retrofuturistic city in an alternative 1960s England, you'll have to blend in with its other inhabitants, who don't take kindly to people who don't abide by their not-so-normal rules.
To get the latest updates on We Happy Few, follow them on Twitter, Facebook, and Instagram!