Open the Floodgates – Risk of Rain 2 Officially Launches on PC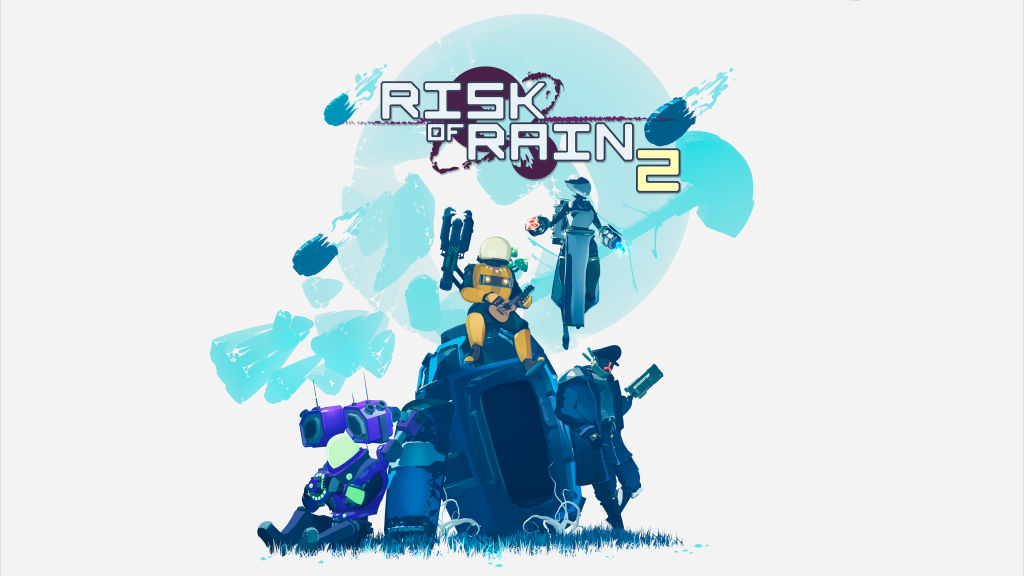 Open the Floodgates – Risk of Rain 2 Officially Launches on PC
Hopoo Games celebrates 1.0 release after more than two million sold in Steam Early Access
FRISCO, Texas – August 11, 2020 – Today Risk of Rain 2 officially releases out of Steam's Early Access program, Hopoo Games and Gearbox Publishing announced. In celebration of the launch, Steam users can purchase Risk of Rain 2 for the discounted price of $15.99 from today until August 18. On August 19, Risk of Rain 2 will be priced at $24.99.
To view the latest trailers:
Risk of Rain 2 is a fast-paced, co-op roguelike shooter developed by Hopoo Games and published by Gearbox Publishing. Players can team with up to three other friends, play as 10 unique Survivors, and trek through more than a dozen stages to escape the alien planet. With unlockable alternate abilities, more than 110 items to discover on runs, and equippable Artifacts to shake up gameplay, no two runs are ever the same.
"We're very excited to see players' reception to this 1.0 update," said Paul Morse and Duncan Drummond, co-founders of Hopoo Games. "Since March of 2019, the game doubled in size with new survivors, levels, and items; but more importantly, the passionate community guided us in implementing and finessing gameplay elements and systems that leave this final product feeling holistically improved upon."
Within its first month in Steam Early Access, Risk of Rain 2 earned more than one million copies sold as well as a Steam Awards nomination in 2019.
"We can't thank Hopoo enough for entrusting the team at Gearbox with their masterful new entry to the roguelike genre," says Steve Gibson, president of Gearbox Publishing. "Every moment working with Hopoo and Risk of Rain 2 has been an absolute joy by helping them bring such an amazing game to millions around the world."
Risk of Rain 2 is also available for Xbox One, PlayStation®4, and Nintendo Switch™ up to its Artifacts 2.0 update. Stay tuned to Risk of Rain 2 on Twitter for announcements for the upcoming Launch Update for console platforms.
About Hopoo Games
A small team who started out as two students from the University of Washington, Hopoo Games made their mark with the award-winning indie success, Risk of Rain in 2013, followed by Deadbolt in 2016. Now a team of indie veterans, they launched the hotly anticipated sequel to Risk of Rain titled Risk of Rain 2 in 2020. Learn more at https://hopooo.tumblr.com.
About Gearbox Publishing
Founded in 2016, Gearbox Publishing was established with the goal of helping developers around the world bring their products to market while retaining their unique creative visions. The mission began with the critically-acclaimed Homeworld Remastered Collection for PC, and has since been followed by many partnerships that include Compulsion Games' We Happy Few, Hopoo Games' Risk of Rain 2, and System Era Softworks' Astroneer. Gearbox Publishing remains committed to its mission to entertain the world and become the most developer-friendly publisher in the industry. Learn more at https://www.gearboxpublishing.com.
# # #