We Happy Few's Latest Blog Reveals Female Playable Character, Updates Release Schedule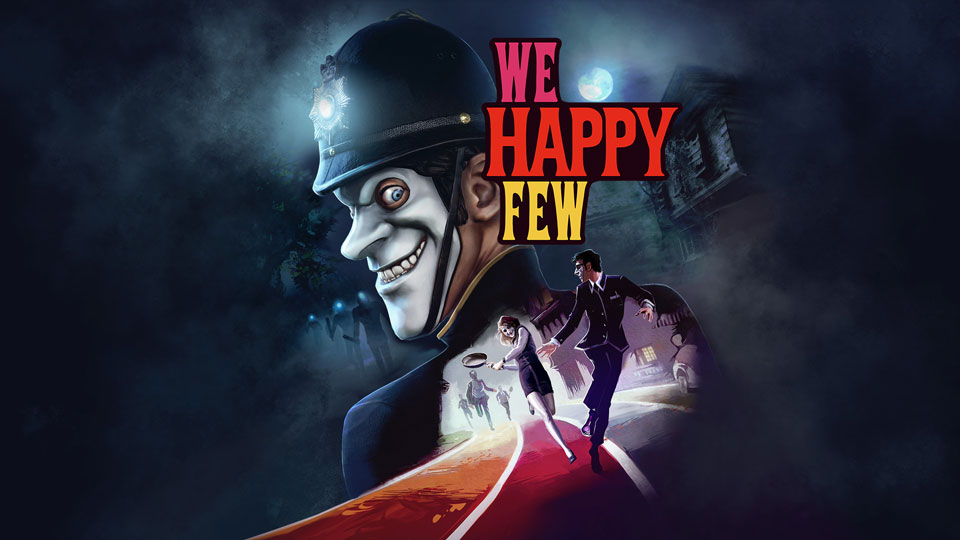 Frisco, Texas – January 19, 2018/ Today, Compulsion Games released a developer update video detailing what's to come for We Happy Few, including a glimpse at the second playable character, Sally. We Happy Few is now content complete, Compulsion Games announced, and the team is taking more time to polish following some major improvements to the beginning of Arthur's storyline.
"There are these moments that are memorable, very funny, and super weird and we're really excited to show you all" said Sam Abbott, Producer for We Happy Few. "But we felt that the first two hours of Arthur's story just didn't live up to those moments, meaning that the game didn't start as well as it should. So we went back to the drawing board and made a couple of big decisions: we brought forward a number of story moments, to get into the action faster, and also rebuilt the whole first island for Arthur."
Watch the update video here: https://youtu.be/sVfU_-F50xM
We Happy Few will now release in Summer 2018 for Xbox One, PC, and PlayStation 4.
Since its early days as a crowdfunding digital success, We Happy Few has continued to expand. With the help of Gearbox Publishing, its scope has been increased to include a full-length story campaign, three playable characters, and more than 250 unique encounters.
Compulsion Games and Gearbox Publishing will continue to provide weekly updates about the progress of the game.
About We Happy Few
We Happy Few is the tale of a plucky bunch of moderately terrible people trying to escape from a lifetime of cheerful denial in the city of Wellington Wells. In this alternative 1960s England, conformity is key. You'll have to fight or blend in with the drug-addled inhabitants, most of whom don't take kindly to people who won't abide by their not-so-normal rules. Discover the retrofuturistic city's dark history as you play through the intertwined narratives of three quietly rebellious citizens of Wellington Wells, each with their own strengths and weaknesses, as they face their pasts, prepare for the future, and engage in activities that aren't exactly status quo in the artificially enthused society.
For the latest updates, visit the official website or follow Compulsion Games on Facebook and Twitter.
About Gearbox Publishing
Founded in 2016, Gearbox Publishing was established with the goal of helping developers around the world bring their products to market while retaining their unique creative visions. The mission began with the critically-acclaimed Homeworld Remastered Collection for PC, followed by Homeworld: Deserts of Kharak, developed by Blackbird Interactive. Gearbox went on to publish Duke Nukem 3D: 20th Anniversary World Tour in celebration of the 20-year anniversary of the iconic FPS title. With the release of 2017's Bulletstorm: Full Clip Edition, developed by People Can Fly, and most recently delivering Epic's Fortnite to retail stores worldwide, Gearbox Publishing remains committed to its promise to entertain the world and become the most developer-friendly publisher in the industry, Learn more at https://www.gearboxpublishing.com.
About Compulsion Games
Founded in 2009, Compulsion Games is a small studio based in an old gramophone factory in Montreal. Compulsion is dedicated to crafting games with surreal worlds, emotionally truthful characters, and a rockin' art style. They shipped their first title, Contrast, in 2013.