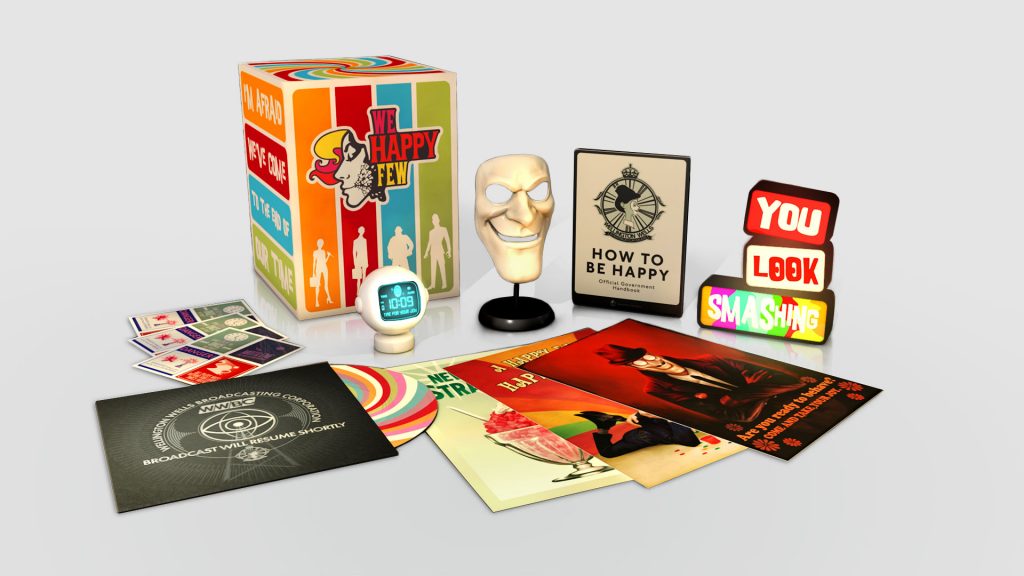 Good news, Wellies! The We Happy Few Time Capsule is now available! Starting today, August 2nd, you can purchase this comprehensive collection of artifacts from Wellington Wells.
The We Happy Few Time Capsule* includes:
Replica Bobby Mask and Stand
"You Look Smashing" Sign Lamp
Uncle Jack Alarm Clock
We Happy Few 12″ Vinyl Soundtrack
"How to Be Happy" A Brief Guide for Citizens handbook
Warning Sign Sticker Sheet
Propaganda Posters (Set of 3)
* The Time Capsule does not include a copy of the game
For a better look at the We Happy Few Time Capsule, check out these unboxing videos:
For more information about We Happy Few, follow the official We Happy Few Twitter, Facebook, and Instagram channels!