Homeworld 3 Announced, Risk of Rain 2 launches on Consoles, and more at Gearbox's Main Theater Show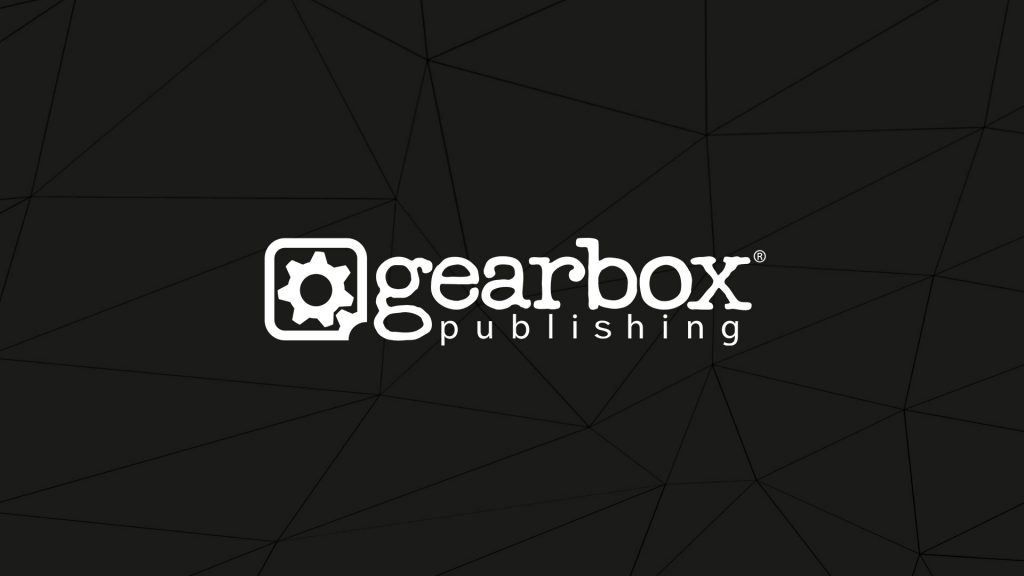 Gearbox Publishing Shares Project Updates from Its Slate of Titles at PAX West 2019
Frisco, Texas – August 30, 2019 – Gearbox Publishing announced a slew of additions and updates for its roster of games on stage at PAX West, including the debut announcement of Homeworld 3, a Risk of Rain 2 surprise-launch on consoles, and additional information on Borderlands 3 end game content.
Homeworld 3 Announced for the Franchise's 20th Anniversary

At Gearbox's Main Theater Show at PAX West there was another announcement for a major third installment to a critically acclaimed franchise. Gearbox Publishing together with Blackbird Interactive (BBI) announced that Homeworld 3 is now in pre-production 20 years after the first installment. They are kicking off the production process through a Fig campaign with a $1 funding goal, allowing longtime Homeworld fans to invest and participate in the success of the title.
Check out the announce trailer here*: https://youtu.be/J675BQaIuQs
The project is in its early stages with only a few months into pre-production. The campaign will allow longtime Homeworld fans to become investors in Fig and participate in the game's future success. Additionally, investments and pledges will provide a chance to tell the developers what they expect of Homeworld 3 via a backer-only survey. This survey would include things such as its features, priorities, and even what the collector's edition will include.
For more information, please visit www.fig.co/campaigns/homeworld3
Homeworld 3 press kit with trailer, screenshots and full press release: https://gearboxsoftware.box.com/s/q1keil8ctdagsrtwhyuptekrlual5sl0
Risk of Rain 2 Now Available on Nintendo Switch™, PlayStation®4 and Xbox One

During Gearbox's Main Theater Show at PAX West, Hopoo Games and Gearbox Publishing today made the surprise announcement that Risk of Rain 2 is now available on Nintendo Switch™, PlayStation®4 and Xbox One for $29.99. Starting today, console players can download Risk of Rain 2 and join the community of over one million PC players in the game's signature co-op chaos from the comfort of their couches.
Check out the cinematic console launch trailer* here:https://youtu.be/OJAV0J7gRMA
Gearbox Publishing and Hopoo games worked with PlayEveryWare to port Risk of Rain 2 to the multiple consoles and will continue their partnership for each of the content updates. Currently, Risk of Rain 2 on consoles includes the Scorched Acres update which offers the Scorched Acres stage, Survivor REX and The Grovetender boss along with more items and equipment. Players can also look forward to a new content update rolling out on consoles every season up through Summer 2020. These updates will include a mix of new Survivors, bosses, stages, items, and many more surprises.
You can find more information about Risk of Rain 2 on Twitter, Facebook and the Hopoo Games DevBlog.
Risk of Rain 2 press kit with trailer, screenshots and full press release: https://gearboxsoftware.app.box.com/s/hemyidty9j1anfrlhk8sfansoaxvc6el
Bulletstorm: Duke of Switch Edition Out Today For The Nintendo Switch™
People Can Fly and Gearbox Publishing are pleased to announce Bulletstorm: Duke of Switch Edition as the critically-acclaimed shooter comes to the Nintendo Switch™.
Bulletstorm: Duke of Switch Edition is now available for digital purchase on the Nintendo eShop™ for $29.99.
Check out the age-gated, action-packed trailer*: https://youtu.be/pXQL8v-Gpp4
For more information on Bulletstorm: Duke of Switch Edition, please visit www.Bulletstorm.com, or follow  Gearbox on Facebook and Twitter.
Bulletstorm: Duke of Switch Edition press kit with trailer, screenshots and full press release: https://gearboxsoftware.box.com/s/2j6qvnytif9ktdc6hcis9205cmgy6kkb
Homeworld Mobile has been officially announced, Coming Soon

Teaser:https://youtu.be/aBaG6kR2AwU
Developed separately by Stratosphere, Homeworld Mobile (title pending) extends Homeworld to a new galaxy and a new platform. Fans who back Homeworld 3 on Fig will get guaranteed priority access to Homeworld Mobile.
Astroneer is coming to PlayStation®4

Trailer: https://youtu.be/i8WVeHeCCfI
Announced at the Gearbox Main Theater Show, System Era Softworks is bringing the beloved sci-fi sandbox adventure game, Astroneer, to the PlayStation®4 on November 15, 2019. PlayStation®4 players can now join in the fun of exploring and reshaping distant worlds, working together to build custom bases and vehicles, and using terrain to create anything they can imagine.
System Era also provided a sneak peak of the upcoming Exploration Update, which seems to include a jetpack for players to use.
Find out more soon at https://astroneer.space/
We Happy Few's Final DLC

Teaser: https://youtu.be/RG_Mg1HbDCc
Gearbox revealed a teaser for the next DLC for We Happy Few. We All Fall Down, the final chapter of We Happy Few's story is coming soon. The DLC seems to revolve around Victoria Byng, the iconic character who helped introduced to the fans to the iconic phrase "Have you taken your Joy?" back in 2016.
This DLC and the previous two are part of the We Happy Few Season Pass for $19.99 or individually for $7.99.
Trover Saves the Universe's free DLC
    Trailer: http://squanchgames.com/paxtrailer
From Squanch Games and the co-creator of Rick and Morty comes Trover Saves the Universe! The acclaimed comedy action game is on sale now for PlayStation 4 and PC, with free new DLC coming October 8.
For more details, visit: http://www.squanchgames.com/paxwest2019
Borderlands 2 VR to Receive free DLC Update.
Gearbox also announced during its panel that Borderlands 2 VR on PlayStation 4 is getting the Bad Ass Mega Fun (BAMF) DLC pack for free on September 6, containing a whopping 16 pieces of DLC content from Borderlands 2. Now you can fully immerse yourself in VR versions of the DLC campaigns Captain Scarlet and Her Pirate's Booty, Mr. Torgue's Campaign of Carnage, Sir Hammerlock's Big Game Hunt, and Tiny Tina's Assault on Dragon Keep. You can also play the Mechromancer and Psycho classes, take on all five Headhunter DLC packs and the Creature Slaughter Dome, and equip the goodies of both Ultimate Vault Hunter Upgrade Packs plus the Vault Hunter Heads and Skin packs. Those of you who can't wait to experience Borderlands 2 VR on PC won't have to wait long, as Borderlands 2 VR is coming to PC this Fall, including the base game and all its DLC in one glorious bundle.
Borderlands 3 only gets bigger once you've finished the main story missions.
Even after you've traveled the galaxy, eliminated countless enemies, and finally finished Borderlands 3's story campaign, your quest for the best loot is only just getting started. The Gearbox Main Theatre Show at PAX West sheds more light on Borderlands 3's endgame which includes, the return of True Vault Hunter Mode, Guardian Rank, which is an evolution of the Badass Rank mechanic introduced in Borderlands 2, and introduces the new Mayhem Mode which provides gameplay changing randomness to the Borderlands experience. When you combine Mayhem Mode, True Vault Hunter Mode, and Guardian Rank progression with the highly replayable Proving Grounds and Circle of Slaughter arenas, Borderlands 3's endgame has a lot to offer.
Read more here: https://borderlands.com/en-US/news/#-
*Due to the videos not being approved for all ages by the ESRB, please note the following message:
"This trailer/video may only be displayed if it is behind an age-gate that: (1) is age-neutral (i.e., requires the user to input their date of birth or select it from a drop-down bar; (2) employs reasonable technical measures to keep underage users from re-entering their age after initially being denied access; and (3) does not display any ESRB rating information on the video player or the age-gate itself. Failure to implement these requirements may jeopardize your ability to obtain material of this nature from us in the future."
About Blackbird Interactive
Blackbird Interactive Inc. (BBI) is an independent game development studio, located in Vancouver, British Columbia, Canada. It is dedicated to creating uncompromising, immersive games with a strong narrative and distinctive art style.
BBI was founded in 2007 by a team of former Relic Entertainment and Electronic Arts employees. In true start-up fashion, the company began in the garage of CEO Rob Cunningham. After outgrowing Rob's garage BBI released its first game, Homeworld: Deserts of Kharak in 2016 to critical acclaim. In 2019 BBI moved into a brand new 29,000 square foot studio and is currently working on numerous unannounced AAA titles.
About Hopoo Games
A small team who started out as two students from the University of Washington, Hopoo Games made their mark with the award-winning indie success, Risk of Rain in 2013, followed by Deadbolt in 2016. Now a team of indie veterans, they've been hard at work on a hotly anticipated sequel to Risk of Rain featuring 3D graphics and third person shooter mechanics.
About People Can Fly
People Can Fly is a video game developer established in February 2002 and based in Warsaw, Poland. The studio made its mark on the shooter genre with its award-winning Painkiller series of games for PC and Xbox prior to shipping Epic's Gears of War for PC. People Can Fly is known for recent titles such as Bulletstorm: Full Clip Edition (launched on April 7, 2017), Gears of War: Judgment (published in 2013) and Bulletstorm (an original, Unreal Engine 3-powered onslaught of 'kill with skill' gameplay and blockbuster moments published in 2011.) and is currently working on its new game – a AAA shooter based on a brand new IP.
About Squanch Games
Squanch Games was founded in 2016 by Justin Roiland and Tanya Watson. Their mission is to make stuff that people love. Games they want to play themselves and be totally immersed in and enjoy for hours at a time, as well as shorter, crazier experiences to play in hilarious bursts with friends. For more information, visit http://www.squanchgames.com.
About Gearbox Software
Gearbox Software is an award-winning, independent developer of interactive entertainment based in Frisco, Texas. It was founded in 1999 by game industry veterans, and its first release was Half-Life: Opposing Force. Since then, the company has become widely known for successful game franchises including Brothers in Arms, Borderlands, and Battleborn, as well as acquired properties Duke Nukem and Homeworld. For more information, visit http://www.gearboxsoftware.com.
About Gearbox Publishing
Founded in 2016, Gearbox Publishing was established with the goal of helping developers around the world bring their products to market while retaining their unique creative visions. The mission began with the critically-acclaimed Homeworld Remastered Collection for PC, and have since been followed by many partnerships that include Compulsion Games' We Happy Few, Hopoo Games' Risk of Rain 2, Epic Games' Fortnite, tinyBuild's Hello Neighbor ̧ and People Can Fly's Bulletstorm. Gearbox Publishing continues to remain committed to its mission to entertain the world and become the most developer-friendly publisher in the industry. Learn more at https://www.gearboxpublishing.com.
# # #
Media Contacts
Gearbox Publishing
Austin Malcolm
Austin.Malcolm@gearboxpublishing.com
+1 972 312 8202