Incredible Games and Deals Coming to Store Shelves this Holiday Season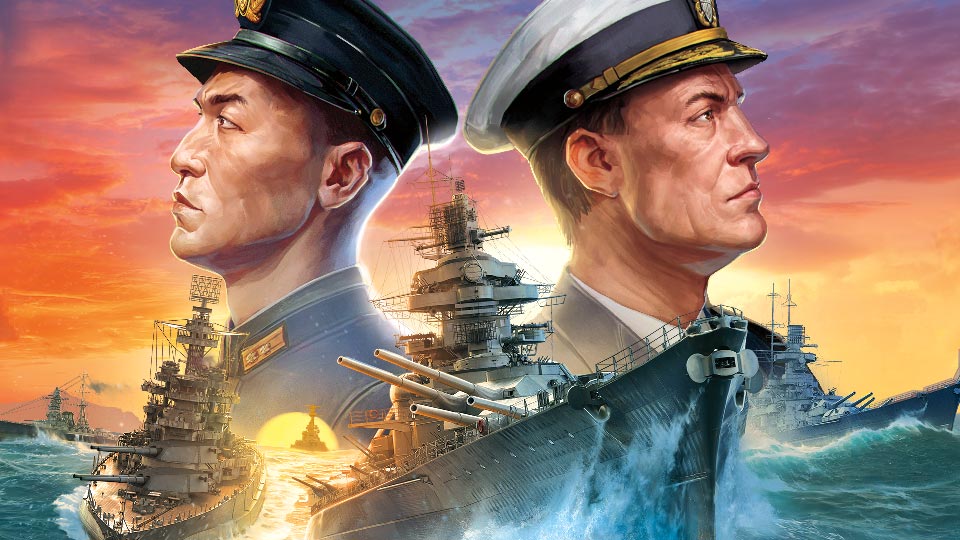 Gearbox Publishing Brings Gamer Favorites and Award-Winning Titles to Retail
FRISCO, TX – NOVEMBER 4, 2019 – Gamers and parents looking to grab deals this holiday season will be rewarded with multiple options. Gearbox Publishing today announced it is working with leading retailers to bring several innovative and award-winning titles to store shelves throughout North America and Europe.
Innovative video games coming to retail are:
Risk of Rain 2 – More than 1.5 million digital units have been sold of this update to the classic multiplayer roguelike, Risk of Rain. A perfect 10 out of 10, Risk of Rain 2 has new content added and is ranked as "One of the Best Games of 2019."

ESRB Rating: T for Teen
Developer: Hopoo Games
Publisher: Gearbox Publishing
Retail Platform: PlayStation 4, Xbox One, Nintendo Switch
Retail Release Date: November 15, 2019
Retail SRP: $29.99 USD ($39.99 – Nintendo Switch)/€34.99 (€44.99 – Nintendo Switch)/ £29.99 (£39.99 – Nintendo Switch)
Genre: Co-op roguelike, third person shooter
Astroneer – The award-winning interplanetary exploration game where players work together to thrive in a wonderous environments. Astroneer, a critical success with a 9 out of 10 rating, recently won five awards at the Webbys: Best Art Direction, Best Game Design, Best User Experience, Adventure Game, and Best Visual Design.

ESRB Rating: E for Everyone
Developer: System Era Softworks
Publisher: System Era Softworks
Retail Platform: Xbox One and PlayStation 4
Retail Release Date: November 15, 2019
Retail SRP: $29.99 USD/€34.99/£29.99
Genre: Sandbox, exploration, adventure
World of Warships: Legends Firepower Deluxe Edition – This content pack for Wargaming's free-to-play naval warfare-themed massively multiplayer online game is one of the best values for gamers this holiday season. Produced and published by Wargaming, it builds on World of Tanks and World of Warplanes. With the boxed game at retail, players can kickstart their fleet with a code for more than $130 of in-game content—more than triple the retail price.

ESRB Rating: T for Teen
Developer: Wargaming
Publisher: Wargaming
Retail Platforms: PlayStation 4, Xbox One
Retail Release Date: November 15, 2019
Retail SRP: $39.99 USD/€39.99/£34.99
Genre: Tactical shooter
Into the Dead 2 – Described as the "best experience possible," fans can pick up this zombie apocalypse survival game for the Nintendo Switch and ask themselves what will they do to make it out alive.

ESRB Rating: M for Mature
Developer: PikPok
Publisher: Versus Evil
Retail Platform: Nintendo Switch
Retail Release Date: October 25, 2019
Retail SRP: $39.99 USD/€44.99/£39.99
Genre: Action, Zombie Survival
About Gearbox Publishing
Founded in 2016, Gearbox Publishing was established with the goal of helping developers around the world bring their products to market while retaining their unique creative visions. The mission began with the critically-acclaimed Homeworld Remastered Collection for PC, and has since been followed by many partnerships that include tinyBuild's Hello Neighbor, System Era Softworks' Astroneer, and Compulsion Games' We Happy Few. Gearbox Publishing remains committed to its mission to entertain the world and become the most developer-friendly publisher in the industry. Learn more at www.gearboxpublishing.com.
About Hoopoo Games
A small team who started out as two students from the University of Washington, Hoppoo Games made their mark with the award-winning indie success, Risk of Rain in 2013, followed by Deadbolt in 2016. Now a team of indie veterans, they've been hard at work on a hotly anticipated sequel to Risk of Rain featuring 3D graphics and third person shooter mechanics. Learn more at http://hopoogames.com/.
About System Era Softworks
System Era Softworks is a Seattle, WA based team led by veteran AAA developers who have garnered experience at the likes of 343 Industries, Disney, EA, Valve, and Ubisoft. Extremely passionate about space exploration and science-based learning, System Era wants their first title, Astroneer, to be a way for people young and old to discover the wonders of space. To learn more, visit www.systemera.net.
About Versus Evil
Founded in 2013, Versus Evil, LLC is the US based video game publisher behind critically acclaimed video games such as Pillars of Eternity II: Deadfire, The Banner Saga trilogy, Antihero, and Guild of Dungeoneering. In 2018, Versus Evil became the official publisher for true strategy card game, Faeria. Publishing games on all major mobile, PC and console platforms, Versus Evil works with independent development studios from around the world. The corporate philosophy is to champion independent game developers. For more information visit www.versusevil.com.
About Wargaming
Wargaming is an award-winning online game developer and publisher headquartered in Nicosia, Cyprus. Founded in 1998, Wargaming has grown to become one of the leaders in the gaming industry with 4500+ employees and more than 20 offices globally. Over 200 million players enjoy Wargaming's titles across all major gaming platforms. Their flagship products include the massively popular free-to-play hit World of Tanks and the strategic naval action game World of Warships. Official website: www.wargaming.com.
###