First PlayStation 5 Title Announced at The Game Awards, Looter-Slasher Godfall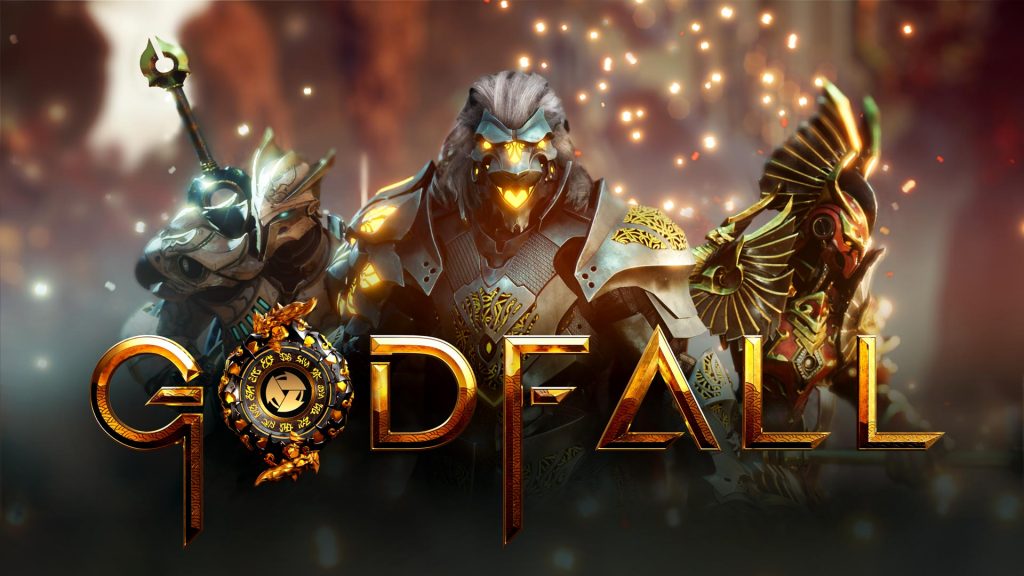 Counterplay Games and Gearbox Publishing new title launching in late-2020
 FRISCO, Texas – Dec. 12, 2019 – Counterplay Games and Gearbox Publishing today announced Godfall, a new bright fantasy "looter-slasher" at The Game Awards in Los Angeles. The new title will be available in late-2020 as a PlayStation 5 console-exclusive and on PC through the Epic Games Store.
See the Teaser Trailer here: https://youtu.be/7HhUpLqHyv4
"We're thrilled at Gearbox to have been chosen by Counterplay Games to bring their creative vision of Godfall to gamers on the PlayStation 5 and PC" said Steve Gibson, President of Gearbox Publishing. "As we continue our mission to entertain the world, Godfall is a perfect fit with Gearbox Publishing. Playing with your friends and gearing up are some of the things we love most."
At its core, Godfall is an action RPG that utilizes high-impact third-person melee combat to engage players as they hunt for loot, don legendary armor sets, and pursue vicious enemies. As players dodge and slash their way through the world in Godfall, enemies, bosses, and quests will reward fans with loot as they are vanquished. Those bosses and enemies are designed with co-op in mind, with special abilities that counter multiple combatants attacking from different angles.
"We're innovating with Godfall to provide a fresh take on third-person action combat by rewarding offensive gameplay and making every hit matter," commented Keith Lee, creative director of Godfall and CEO of Counterplay Games. "We also want to feed into that hunger for the next best piece in your build, so we plan to provide plenty of loot to players and making sure that it has meaningful impact to gameplay and playstyles."
Receive additional Godfall announcements at Twitter and Facebook and by signing up at Godfall.com to receive email updates.
For logos, screenshots, and video assets, please refer to the Godfall press kit.
About Gearbox Publishing
Founded in 2016, Gearbox Publishing was established with the goal of helping developers around the world bring their products to market while retaining their unique creative visions. The mission began with the critically-acclaimed Homeworld Remastered Collection for PC, and has since been followed by many partnerships that include tinyBuild's Hello Neighbor, System Era Softworks' Astroneer, and Compulsion Games' We Happy Few. Gearbox Publishing remains committed to its mission to entertain the world and become the most developer-friendly publisher in the industry. Learn more at www.gearboxpublishing.com.
About Counterplay Games
Counterplay Games is a California-based development studio made up of veteran developers from Blizzard Entertainment, Riot Games, Insomniac Games, and Cellar Door Games formed with the singular vision to build spectator-friendly, skill-based, competitive strategy games.
###