Gearbox at PAX East: Risk of Rain 2, Bulletstorm for Switch, and More!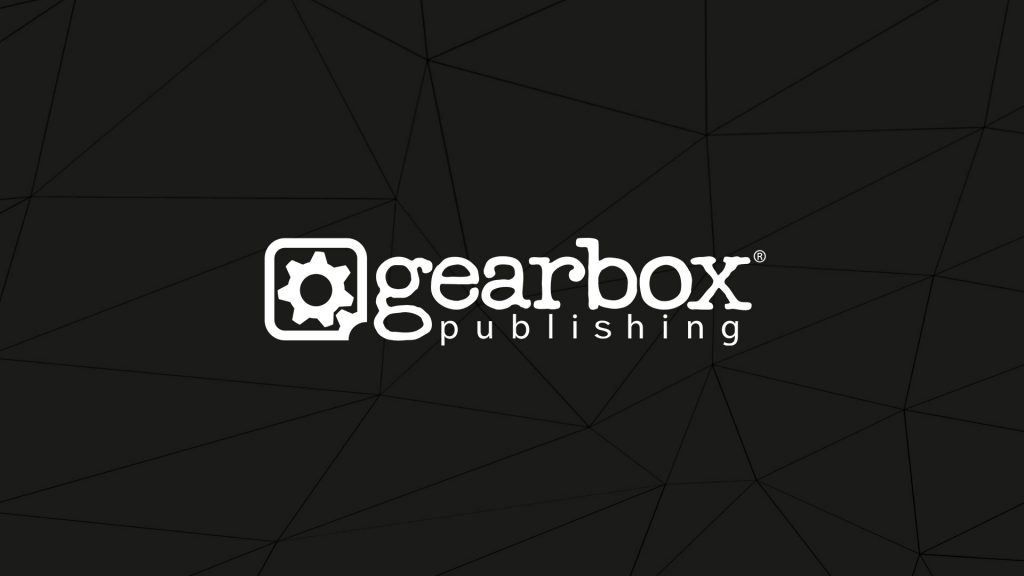 Gearbox Publishing Shares Project Updates from Its Slate of Titles at PAX East 2019
Frisco, Texas – March 28, 2019 – Gearbox Publishing, the publishing arm of independent games studio Gearbox Software, today announced a slew of additions and updates for its roster of games on stage at PAX East. The news reinforces Gearbox's mission to be the most developer-friendly publisher around the world.
For a detailed recap of all the Gearbox Publishing related news and announcements from today's panel, please continue reading. For more information about the many Borderlands-related projects – which were also discussed during today's panel – please look out for 2K's separate publisher update email.
Risk of Rain 2 partnership and early access launch
Hopoo Games and Gearbox Publishing announced their new partnership and that Risk of Rain 2 today launched in early access on Steam. PC players can now download an early access version of the game for $19.99, with a full launch slated for later this year. As part of the early access launch (for 48 hours starting March 28), players who purchase the game can gift a free second copy to a friend. Check out the new trailer here: https://youtu.be/cRylDICoT1E
The sequel to the beloved indie hit that sold more than 3 million copies, Risk of Rain 2 brings 3D graphics and third-person shooter mechanics to the franchise while maintaining that classic co-op roguelike gameplay fans love from the original. Hopoo Games is working fellow co-op shooter nerds, Gearbox Publishing, to make Risk of Rain 2 the best game of its kind.
Bulletstorm is coming to the Nintendo Switch
Gearbox Publishing is bringing the critically-acclaimed cult-classic shooter Bulletstorm to the Nintendo Switch. Currently slated for a summer release, Bulletstorm: Duke of Switch Edition will be the full single-player campaign with all of the previously-released add-ons along with the Duke Nukem DLC.
We Happy Few Season Pass and They Came From Below DLC
Gearbox Publishing provided more details about the first We Happy Few DLC, They Came From Below and announced it's launch for April 4, 2019.
In the first piece of handcrafted Season Pass content They Came From Below, NPCs James and Roger return in an all-new We Happy Few story. Wellington Wells stands besieged by a robot uprising, but the mechanized menace isn't the only thing threatening to tear the pair apart. Play as Roger and team up with your boyfriend James to Find Dr. Faraday, explore a vast underground laboratory, and discover the source of the robot invaders before it's too late! This DLC and the next two are part of the We Happy Few Season Pass for $19.99 or individually for $7.99.
Tiny Tina's Robot Tea Party card game
Newly established Nerdvana Games worked with XYZ Game Labs and Gearbox Software to produce Tiny Tina's Robot Tea Party, a Borderlands-themed Claptrap-building card game. Compete to build your own Claptrap, while diving into dumpsters and using abilities to ensure you're the first at the tea party to finish building their Clappy! For sale at the XYZ Game Labs booth at PAX East (booth #24110), and on their website www.TinyTinaGames.com.
Penn and Teller VR: Frankly Unfair, Unkind, Unnecessary & Underhanded
The long-awaited VR game from Gearbox Software, Penn and Teller VR: Frankly Unfair, Unkind, Unnecessary & Underhanded featuring magicians Penn and Teller, will be releasing on Oculus, Vive and PlayStation VR in Summer 2019.
New Partnerships with Trover Save the Universe and Astroneer to supply physical retail.
Gearbox Publishing has announced new partnerships to help bring high-quality indie games to retail shelves. Trover Save the Universe will be released digitally and physically on May 31, 2019, and Astroneer will be hitting store shelves sometime later this year.
"This trailer/video may only be displayed if it is behind an age-gate that: (1) is age-neutral (i.e., requires the user to input their date of birth or select it from a drop-down bar; (2) employs reasonable technical measures to keep underage users from re-entering their age after initially being denied access; and (3) does not display any ESRB rating information on the video player or the age-gate itself. Failure to implement these requirements may jeopardize your ability to obtain material of this nature from us in the future."
About Hopoo Games
A small team who started out as two students from the University of Washington, Hopoo Games made their mark with the award-winning indie success, Risk of Rain in 2013, followed by Deadbolt in 2016. Now a team of indie veterans, they've been hard at work on a hotly anticipated sequel to Risk of Rain featuring 3D graphics and third person shooter mechanics.
About People Can Fly
People Can Fly is a video game developer established in February 2002 and based in Warsaw, Poland. The studio made its mark on the shooter genre with its award-winning Painkiller series of games for PC and Xbox prior to shipping Epic's Gears of War for PC. People Can Fly is known for recent titles such as Bulletstorm: Full Clip Edition (launched on April 7, 2017), Gears of War: Judgment (published in 2013) and Bulletstorm (an original, Unreal Engine 3-powered onslaught of 'kill with skill' gameplay and blockbuster moments published in 2011.) and is currently working on its new game – a AAA shooter based on a brand new IP.
About Compulsion Games
Founded in 2009, Compulsion Games is a small studio based in an old gramophone factory in Montreal. Compulsion is dedicated to crafting games with surreal worlds, emotionally truthful characters, and a rockin' art style. They shipped their first title, Contrast, in 2013.
About Gearbox Software
Gearbox Software is an award-winning, independent developer of interactive entertainment based in Frisco, Texas. It was founded in 1999 by game industry veterans, and its first release was Half-Life: Opposing Force. Since then, the company has become widely known for successful game franchises including Brothers in Arms, Borderlands, and Battleborn, as well as acquired properties Duke Nukem and Homeworld. For more information, visit http://www.gearboxsoftware.com.
About Gearbox Publishing
Founded in 2016, Gearbox Publishing was established with the goal of helping developers around the world bring their products to market while retaining their unique creative visions. The mission began with the critically-acclaimed Homeworld Remastered Collection for PC, and have since been followed by many partnerships that include Epic's Fortnite, tinyBuild's Hello Neighbor¸ and Compulsion Games' We Happy Few. Gearbox Publishing continues to remain committed to its mission to entertain the world and become the most developer-friendly publisher in the industry. Learn more at https://www.gearboxpublishing.com.
# # #
Media Contacts
Gearbox Publishing
Austin Malcolm
Austin.Malcolm@gearboxpublishing.com
+1 972 312 8202