The Future of Borderlands 3 Content, Homeworld Mobile Detailed at Gearbox's Main Theater Show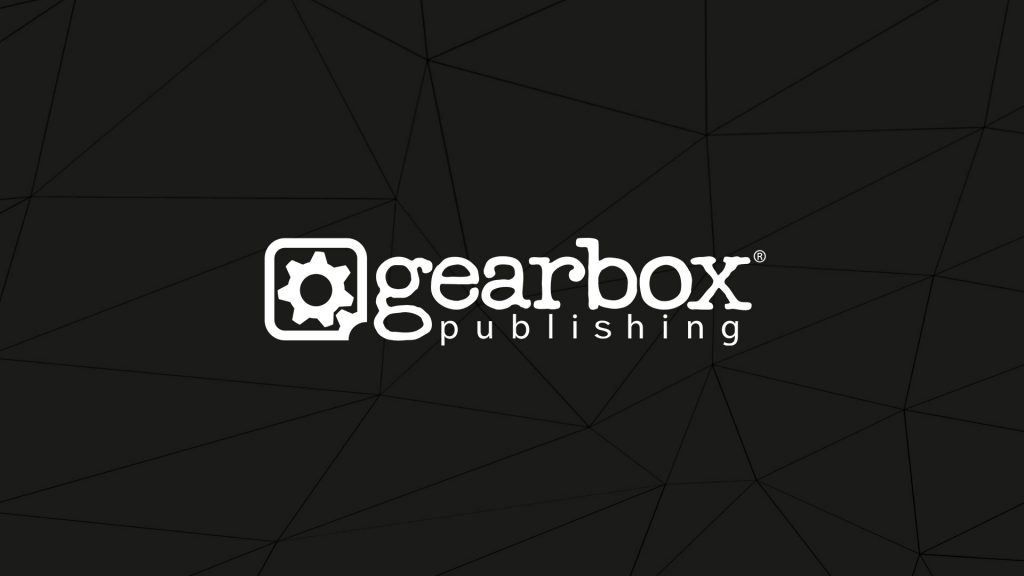 Gearbox Shares Project Updates from Its Slate of Titles at PAX East 2020
Frisco, Texas – February 27, 2020 – New updates were announced for Borderlands 3 and Gearbox Publishing titles on stage at PAX East, including the debut announcement of Borderlands 3's next DLC "Guns, Love, and Tentacles," a trailer and more details on Homeworld Mobile, and additional information on what's ahead for Borderlands 3 this year.
Homeworld Mobile Gameplay revealed, Closed Beta Coming Soon
More details for the upcoming Homeworld Mobile, developed by Stratosphere Games, were shared in a gameplay trailer that captured the magic of the original Homeworld but in a whole new way to play anywhere.
Check out the announce trailer here: https://youtu.be/Za7GDCyQKJQ
The next iteration of the franchise, Homeworld 3, is still in its early stages of production, but the team is proud of the current results of the Fig campaign. Fig pre-orders and investments are still open, and those who invest or pre-order will get guaranteed access to the Homeworld Mobile closed beta.
Sign up for the upcoming closed beta here: https://www.homeworldmobile.com/
Homeworld 3 press kit with trailer, screenshots and full press release: https://gearboxsoftware.box.com/s/q1keil8ctdagsrtwhyuptekrlual5sl0
Risk of Rain 2 Next Content Update will be coming to PC on March 31
Gearbox Publishing announced the next update for Risk of Rain 2 on Steam Early Access, The Artifact Update. As the name suggests, this update will bring about  the return of Artifacts, a much requested feature from the first Risk of Rain with game-warping impact. This update will arrive on March 31 to Steam Early Access, while Xbox One, PlayStation 4 and Switch versions will receive the Hidden Realms update on March 24. The updates are free for all owners of Risk of Rain 2.
You can find more information about Risk of Rain 2 on Twitter and Facebook.
Risk of Rain 2 press kit with trailer, screenshots and full press release: https://gearboxsoftware.app.box.com/s/hemyidty9j1anfrlhk8sfansoaxvc6el
Borderlands 3 will be coming to Steam on March 13
First, on March 13, Borderlands 3 will launch on Steam, with PC crossplay between Steam and the Epic Games Launcher. Thanks to some new SHiFT matchmaking functionality, you'll be able to add friends to your Friends List, join co-op parties, and play together online regardless of which PC platform each player is using. Gearbox plans to roll out additional PC crossplay features – such as the ability to mail weapons across platforms – in the weeks following the game's launch on Steam. Aspiring Vault Hunters can add Borderlands 3 to their Steam Wishlist now.
Guns, Love, and Tentacles DLC for Borderlands 3
Then on March 26, you can dive into Borderlands 3's second campaign add-on for a surprisingly dangerous engagement party in Guns, Love, and Tentacles: The Marriage of Wainwright & Hammerlock. Sir Alistair Hammerlock and Wainwright Jakobs are finally tying the knot, and they want you to come celebrate their upcoming nuptials on the ice planet of Xylourgos. Its frozen wastes have thinned out all but the most vicious wildlife, and the eerie town of Cursehaven – where you've all agreed to meet – is located beneath the colossal carcass of a fallen Vault Monster.
As if this ice world's biting cold and vicious wildlife weren't unwelcoming enough, a band of creepy occultists who worship the Vault Monster's carcass are hellbent on breaking up the betrothed partners. You'll have to fight back the forces of otherworldly evil if Wainwright and Hammerlock are to have their happily ever after. Luckily, the most badass wedding planner in the galaxy has your back: Gaige, a fugitive Vault Hunter (and returning fan-favorite character) who's inseparable from her robot BFF Deathtrap. And that's not all:
Reunite with old friends and team up with some eerie new characters to help true love triumph over eldritch horror;
Confront bloodthirsty enemies and formidable bosses, including alien beasts, hideously mutated occultists, and a clan of cold-blooded bandits;
Delve into the disturbing and occasionally daft backstories of cursed townfolk in a host of spine-tingling side missions;
Arm your Vault Hunter with some of the deadliest gear in the galaxy, including a trove of additional Legendaries and some supremely powerful Class Mods; and,
Flaunt your sense of style with a slew of new cosmetic items, from Vault Hunter Heads & Skins to interactive Room Decorations and all-new Vehicle Skins.
Guns, Love, and Tentacles will put the love back in Lovecraft starting March 26 and is included with the Borderlands 3 Season Pass and Super Deluxe Edition, just like Moxxi's Heist of The Handsome Jackpot. For a closer look a Borderlands 3's second expansion, click here. To see the brand new trailer that debuted at PAX East, click here. And to find screenshots and other assets, click here.
Borderlands 3 has more in store this year outside of Paid DLC
In addition to announcing the game's second expansion, Gearbox and 2K also shared a sneak peek of Borderlands 3's third campaign add-on, which will arrive this Summer. To see the concept art shared during today's panel, just click right here. In case that's not enough of a hint, we've got two words for you: outlaws and dinosaurs (OK, three words if you count "and"). We're excited to tell you more about Borderlands 3's third and fourth campaign add-ons at a later date.
Gearbox and 2K also unveiled a content roadmap outlining the events and updates coming to Borderlands 3 this spring, all of which will be free to all players. First up in April are Mayhem Mode 2.0 and the Revenge of the Cartels seasonal event. Mayhem Mode 2.0 will overhaul Borderlands 3's end-game by reinventing the ways in which Mayhem modifiers work. Revenge of the Cartels will see you tracking down and taking out cartel operatives to earn event-specific rewards.
Then in May, the second Takedown arrives! Much like Takedown at the Maliwan Blacksite – which released last November – the Guardian Takedown will offer some of the most challenging content in the game. This intense standalone mission will be themed after the mysterious Eridians and will feature not only new bosses but new gear and cosmetics as well. The difficulty will scale to the size of the player party by default. However, if you want to experience the Takedown in its true form, you can select "True Takedown Mode," which tunes the difficulty for a party of four fully leveled-up Vault Hunters regardless of party size.
We'll have more to share about each of these content drops as they draw nearer, so stay tuned. And remember, there's plenty of mayhem in store for the latter half of 2020. For now, be sure to catch up on the full PAX East panel on our Twitch channel to see Gearbox Software Studio Head Randy Pitchford chat with famed director Eli Roth about Eli's involvement in the upcoming Borderlands movie, which is currently in development with Lionsgate and Arad Productions.
For more information about Borderlands 3's features and content, please visit borderlands.com. To download screenshots, art, and other Borderlands 3 assets, please click here. For additional information and assets covering the entire 2K catalog, please visit newsroom.2k.com.
About Stratosphere Games
Berlin-based Stratosphere Games is a 22-man game development studio formed by gaming veterans from Splash Damage, Rocksteady and Yager. Stratosphere Games works with partners worldwide to deliver AAA-quality games for mobile devices and beyond. Backed by their own development architecture, FRAMEWORK, they create next-gen experiences for your pocket, with a strong focus on high-end production values, leading-edge multiplayer features, and innovative engagement and retention elements.
About Blackbird Interactive
Blackbird Interactive Inc. (BBI) is an independent game development studio, located in Vancouver, British Columbia, Canada. It is dedicated to creating uncompromising, immersive games with a strong narrative and distinctive art style.
BBI was founded in 2007 by a team of former Relic Entertainment and Electronic Arts employees. In true start-up fashion, the company began in the garage of CEO Rob Cunningham. After outgrowing Rob's garage BBI released its first game, Homeworld: Deserts of Kharak in 2016 to critical acclaim. In 2019 BBI moved into a brand new 29,000 square foot studio and is currently working on numerous unannounced AAA titles.
About Hopoo Games
A small team who started out as two students from the University of Washington, Hopoo Games made their mark with the award-winning indie success, Risk of Rain in 2013, followed by Deadbolt in 2016. Now a team of indie veterans, they've been hard at work on a hotly anticipated sequel to Risk of Rain featuring 3D graphics and third person shooter mechanics.
About Gearbox Software
Gearbox Software is an award-winning, independent developer of interactive entertainment based in Frisco, Texas. It was founded in 1999 by game industry veterans, and its first release was Half-Life: Opposing Force. Since then, the company has become widely known for successful game franchises including Brothers in Arms, Borderlands, and Battleborn, as well as acquired properties Duke Nukem and Homeworld. For more information, visit http://www.gearboxsoftware.com.
About Gearbox Publishing
Founded in 2016, Gearbox Publishing was established with the goal of helping developers around the world bring their products to market while retaining their unique creative visions. The mission began with the critically-acclaimed Homeworld Remastered Collection for PC, and have since been followed by many partnerships that include Compulsion Games' We Happy Few, Hopoo Games' Risk of Rain 2, Epic Games' Fortnite, tinyBuild's Hello Neighbor ̧ and People Can Fly's Bulletstorm. Gearbox Publishing continues to remain committed to its mission to entertain the world and become the most developer-friendly publisher in the industry. Learn more at https://www.gearboxpublishing.com.
# # #
Media Contacts
Gearbox Publishing
Austin Malcolm
Austin.Malcolm@gearboxpublishing.com
+1 972 312 8202